About
Why was Prof of Pot created?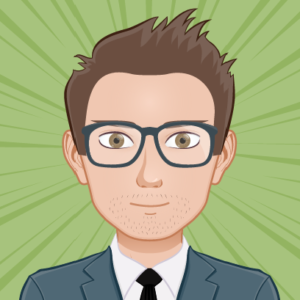 We are living in an era unprecedented in human history – our scientific knowledge is growing exponentially in a way that could not be imagined even a short time ago. Our knowledge of cannabinoids is no exception to this. 
More people than ever are seeking reliable information on the science of cannabis. However, much of this information lies buried in the scientific literature, either inaccessible or unreadable to most people. There are also a large number of myths and inaccuracies about cannabis that are still circulated without any scientific backing.
Our goal is to bring you the most accurate, detailed, and objective information on cannabis possible. All of our writing is based on my analysis of published scientific studies. We do not copy what others are writing, perpetuate myths, or repeat out of date information. We just bring you the best information possible?
What is the focus of Prof of Pot?
Topics in Prof of Pot currently fall into the 4 main categories below:
In this section, you can gain a better understanding of how cannabinoids work. We cover both basic pharmacology (e.g. receptors, neuroscience) and clinical pharmacology (e.g. ways to consume cannabis, pharmacokinetics, metabolism, drug interactions).
We will focus on two things. 1) How genetic variation in the endocannabinoid system determines risk of disease or response to treatment. 2) How genetic variation in different systems contributes to the efficacy or side effects of cannabinoids. (This area is currently underdeveloped, but there is a lot of exciting research to be reported. I will be covering this more soon).
In-depth explanations of the role of cannabinoids in disease as well as analysis of ongoing and completed clinical trials. (This area is also underdeveloped, but there will be more coming soon).
We research different strategies for beating cannabis drug tests and tell you whether there is any evidence that they work. 
Who is Prof of Pot?
Prof of Pot is not a person, it is just the name of the website! However, there is a founder behind it:
I gained an interest in neuropharmacology at a young age. This led me to pursue undergraduate studies in neuroscience and a Ph.D. in pharmacology. I have subsequently performed research in several therapeutic areas, including cancer, immunology, and pain.
Feel free to contact me, but please read the FAQ below first.
FAQ
Here are the questions that I frequently get:
Who are you?
I am staying anonymous at the moment. This may change in the future.
Are you an actual professor?
No, I just thought Prof of Pot was a catchy name. I do have many of the same qualifications as a professor: I have a Ph.D., an extensive list of scientific publications, have received federal research grants, and have taught university classes.
You seem smart. Are you available for consulting work?
I have done some limited consulting work in the cannabis industry in the past. I am fairly booked with work at the moment, but please contact me to discuss future opportunities.
I have a medical condition, what strain or cannabis product do you recommend I use? 
Sorry, although this site summarizes medical research, I cannot dispense individual medical advice. Please seek a qualified practitioner.
I have smoked weed X times in the last Y weeks…will I pass my drug test?
Sorry, I cannot give you an accurate answer. There are just too many variables, although I am working on a calculator for this. The best thing you can do is buy a home drug testing kit and test yourself. If you test positive, then read the articles I have written about which strategies work to beat a drug test.
Do you provide citations for your articles?
I generally link to the PubMed abstract for key studies. I provide more citations in some articles than others. However, I do not comprehensively cite every study that goes into each post I write. These are not intended to be publishable scientific review articles.
You mentioned something I am interested in but didn't cite a reference. Can you provide me a citation?
Please post a comment on the article and I will reply with the citation.
I am interested in a certain topic.  Could you write an article about it?
Please contact me to send your suggestions for articles.
Can I write an article for Prof of Pot?
Yes, we are currently expanding our group of contributing writers. We are generally looking for people who have an advanced degree in science or medicine. Please contact me with your idea for an article.