Roundup of clinical trials of cannabis and cannabinoids. In this update: epilepsy, HIV neuropathic pain, hospice care, CBD drug interactions, and irritable bowel syndrome.
New Study Starts: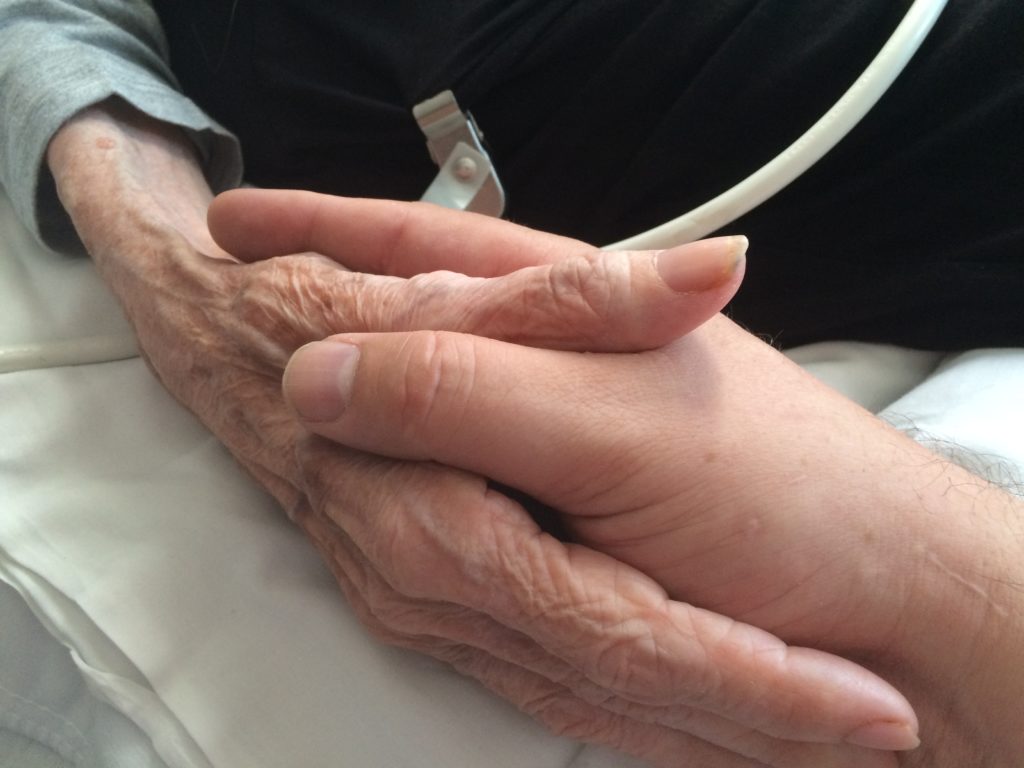 1. Cannabidiol in Children With Refractory Epileptic Encephalopathy
Epileptic encephalopathies are a group of epilepsies that develop in children and cause frequent, difficult to control seizures. More effective and better tolerated treatments are needed.
This Phase 1 study will assess a CBD-enriched cannabis extract in 30 children with epileptic encephalopathy. Patients will be treated with an extract consisting of a 20:1 ratio of CBD to THC from CanniMed. Although as a Phase 1 study the primary purpose is to study tolerability, seizure frequency and quality of life will also be measured.
This study is being led by investigators at the University of Saskatchewan and University of Alberta in Canada. The study is expected to be complete in September, 2018.
2. Effects of Cannabis and Endocannabinoids on HIV Neuropathic Pain
Cannabis is reported to alleviate HIV neuropathic pain, but we don't yet know the importance of THC versus CBD for this effect. This study will help us understand the effects of cannabis use in 120 patients living with HIV neuropathic pain.
The first phase of the study brings patients into the lab to test the effects of vaporized cannabis on their pain intensity and blood endocannabinoid levels. Using a crossover design, three different cannabis types will be tested: low CBD (0.5%), medium CBD (4.2%) and high CBD (15.8%).
The second phase will monitor pain levels and cannabis use via text messaging over a 6 month period.
This study is run by UCSD and is expected to be complete by the end of 2020.
3. Marijuana in Combination with Opioids in Palliative and Hospice Patients
Terminally ill patients often experience a number of symptoms, including severe pain. High doses of opioids are often needed to treat this pain, but cannabis may reduce the need for opioids.
Sixty-six terminally ill patients receiving end of life care will receive an oral cannabis extract with a high ratio of CBD to THC three times a day for at least 5 days in addition to their standard opioid therapy. This open-label study will examine whether the adjuvant cannabis can reduce pain and utilization of opioids.
This study is run by The Connecticut Hospice and is expected to be complete by November 2017.
Study Completions:
1. Cannabidiol as a Different Type of an Antipsychotic: Drug Delivery and Interaction Study
Existing antipsychotics do not treat all symptoms of schizophrenia very well. There are several studies suggesting that CBD may be effective in schizophrenia, but with significantly less side effects than traditional antipsychotics. However, drug interactions between CBD and commonly used antipsychotics are unknown.
This Phase 1 study will test a tablet form of CBD in combination with several antipsychotics (amisulpride,  olanzapine, quetiapine, risperidone) in 74 healthy subjects. Blood levels of both CBD and the antipsychotics will be measured to assess any drug interactions.
This study was sponsored by the Central Institute of Mental Health, Mannheim and the University of Cologne. It started in January 2013 and was estimated to be complete in April 2017.
2. Gene-Environment Interaction: Influence of the COMT Genotype on the Effects of Different Cannabinoids
Genetic variation in the COMT gene, which regulates brain dopamine levels, may underlie susceptibility to cognitive and psychotic effects of THC. However, some past studies were confounded by people who consumed cannabis that contained CBD, which may also counteract cognitive and psychotic effects.
This study will test the interaction between the COMT genetic variants and different cannabinoids in 60 healthy young males. The primary outcomes are psychotic symptoms, endocannabinoid levels, neuronal processing and dopamine D2 receptor availability (measured via PET). These are the treatments that will be compared:
Placebo
THC (20 mg)
CBD (800 mg)
THC (20 mg) + CBD (800 mg)
This study was sponsored by the Central Institute of Mental Health, Mannheim. It was started in April 2016 and its anticipated completion date was April 2017 (however, the study record has not been updated in over two years, so details may be out of date).
3. The Effects of CanChew Cannabidiol (CBD) Containing Chewing Gum on Irritable Bowel Syndrome
Irritable Bowel Syndrome (IBS) is a common gastrointestinal disorder with symptoms including abdominal discomfort and pain. There is preclinical data to support CBD is as a potential treatment for IBS.
This randomized, double-blind, cross-over trial will test CanChew (CBD containing chewing gum) and placebo for 3 weeks each in 40 IBS patients to assess reduction in symptoms.
This study was run by Wageningen University in the Netherlands. It started in December 2016 and its expected completion date was June 2017.
See prior report: Clinical Trials of Cannabinois – 1Q 2017
All information is from ClinicalTrials.gov
[Featured image: Pixabay]
Last modified: September 19, 2017