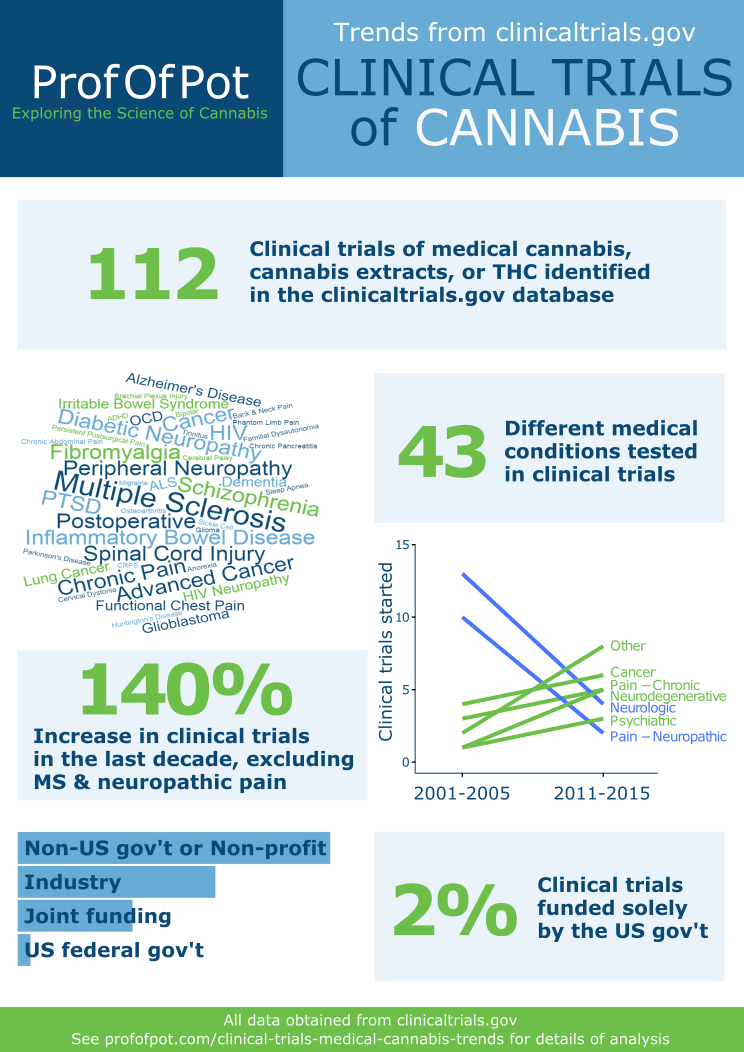 Here is an infographic that visualizes key data points from my previous article on clinical trials of medical cananbis. Want more information? See here for my full analysis of clinical trials of medical cannabis from clinicaltrials.gov.
Key points:
112 clinical trials of medical cannabis, cannabis extracts, or THC were identified in the clinicaltrials.gov database
43 different medical conditions were tested in the clinical trials. The diversity of diseases that have been tested with medical cannabis has greatly increased in the last decade.
Trials of multiple sclerosis and neuropathic pain have decreased over the last decade, but there was a 140% increase in clinical trials of other diseases.
Only 2% of trials were funded solely by the US federal government. The majority of funding came from non-US governments, nonprofits, or industry.
Last modified: April 12, 2017